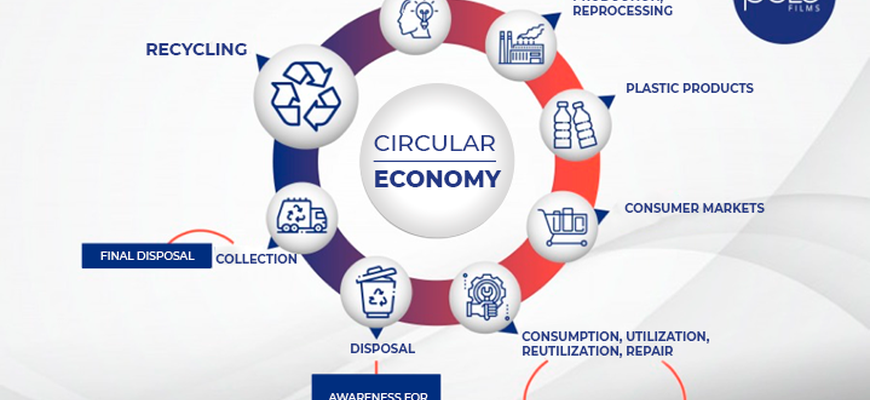 What is circular economy and what benefits it provides
Light, resistant and adaptable, plastic is a part of our daily lives in many places and at different times, whether in home utensils, at work, on the streets, and also in the many different packaging we use and that make our lives more convenient. However, reutilizing all that produced material is a great challenge, which becomes even more complex due to the culture of improper disposal still found in society at large. A study undertaken by the World Economic Forum, the Ellen MacArthur Foundation, and consultancy company McKinsey & Company, for example, has indicated that only 14% of plastic packaging are collected for reutilization and recycling around the world.
In practice, every waste material should become an input for the production of new products, and thus generate new resources. In such a context, circular economy has emerged, a concept that forecasts the continuous use of materials after the end of their lifecycle, in order to decrease environmental impacts and generate new economic resources. Differently from linear economy, in which a product is no longer used at the end of its useful life, the circular economy concept is exactly based on the contrary assumption: to increase the useful life of previously discarded products or inputs, through strategies such as reutilization, recycling and adequate disposal.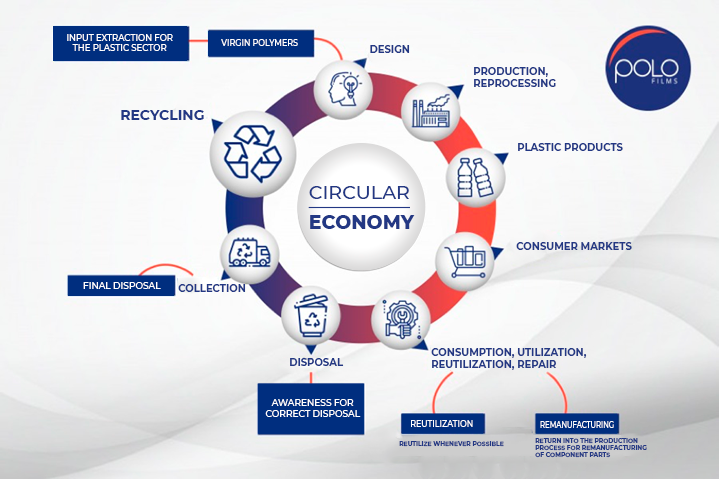 Architect Walter R. Stahel has defined in an article written for science magazine Nature that "circular economy should transform goods that reach the end of their useful life into resources for new products, thus closing the circles in industrial ecosystems and minimizing waste. That would change the economic logic because it would replace production for sufficiency: reutilizing whatever is possible, recycling what cannot be reutilized, repairing whatever is broken, and "remanufacturing" whatever cannot be repaired".
This new conscious way of thinking about production and consumption has become a fundamental economic element, and also a requirement to ensure a sustainable future. According to the abovementioned study, those companies that have embraced the principles of circular economy, such as a long-term vision and focus on innovation and value generation, have seen their revenues increase by 47% and their profit grow by 81%.
As regards environmental impacts, circular economy evaluates the cycle of products in order to get the most from production. When it comes to materials that can be reprocessed many times, such as plastic, it becomes a fundamental practice to reduce the exploration of natural resources and, consequently, to contribute to environmental preservation. A study undertaken in seven European countries has found, for example, that adopting circular economy would reduce greenhouse gas emissions in each country by up to 70%.
CONSUMERS ARE A PART OF THE PROCESS
To make sure circular economy can really work, it is important that all stakeholders in the production chain become a part of the process. To do that, each player should rethink its role in the production cycle, and in conformity with the new model. It is necessary that public entities and companies take the lead in such an awareness-building movement before society at large in order to reduce, reutilize and redirect products to recycling. Plastic, for example, when utilized in a sustainable manner, is fundamental for social and economic development, and for environmental preservation as well. Its reutilization after disposal provides a considerable return not only to the environment, but also to society, especially by generating jobs and income to recycling industries.
AND WHAT ABOUT POLO FILMS?
The plastic industry has been going through a period of great transformations, and sustainability is an issue that has become increasingly more relevant in the market. By being aligned with consumers, who are increasingly aware and demanding in regard to environmental issues, Polo Films has endeavored to make the circular economy concept more and more a fundamental feature of our production activities. The company understands what are its responsibilities in view of such an important issue, and that is why for 40 years, in addition to constantly improving its processes to minimize environmental impacts, it has stimulated sustainable practices such as proper packaging disposal among its collaborators and partners.